Ultrasonic Blind Cleaning Services in Los Angeles
Do you have dirty blinds or shades? Then give us a call and we can clean them with out ultrasonic blind cleaning services!
We come to your door with an onsite, mobile service that uses state of the art ultrasound technology.  We take down your blinds, clean them in our customized service truck outside your door, then rehang them.
Blinds and Shades:
Verticals, Mini Blinds, Wood Blinds, Silhouettes, Pleated Shades, Parabolic Lenses, Luminettes, Polywoods, Fauxwoods, Duettes, Honeycomb Shades, and Roller Shades.
We use warm water mixed with an environmentally safe, nontoxic, biodegradable soap.

Powerful sound waves clean the slats, cords, and head.rail

A final rinse using a water soluble sheeting agent helps the blinds to dry without water spots, and pulls static electricity out of the blinds lowing dust build up.

We also repair window blinds.
We clean all brands and types of blinds and shades, including Hunter Douglas, Levelor, Bali, Budget Blinds, 3Day Blinds, and Graber and Springs blinds and shades.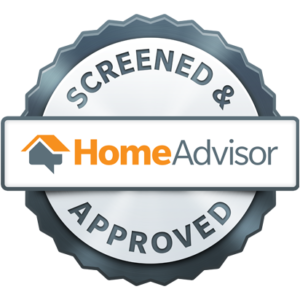 Have Dirty Blinds? Don't Replace Them – Try Ultrasonic Blind Cleaning!
Many Americans love blinds in their homes. They regulate the level of light, offer privacy and enhance how a room looks. But let's face it: Cleaning blinds is often difficult and time-consuming.
On a standard mini-blind, there are often many moving parts. All of them can collect dust and dirt over time. No one wants to spend their day cleaning blinds. We have good news: Our ultrasonic blind cleaning services will get your blinds clean quickly and affordably! Below is more information about ultrasonic blind cleaning and how we can help you.
What Is Ultrasonic Blind Cleaning?
Our ultrasonic blind cleaning technology uses high-frequency sound waves that make millions of tiny bubbles that implode when they touch water. These many microscopic implosions create vibrations that clean your blinds safely, effectively, and affordably.
Sonic cleaning can be combined with warm water and a special cleaning solution. When we do that, our sonic blind cleaning service eliminates dust, dirt, grime, bacteria, nicotine, and anything else on your blinds.
Almost any window treatment can be made clean with ultrasonic blind cleaning:
Mini-blinds
Micro mini-blinds
Luminettes
Verticals
Roman shades
Silhouettes
Why Clean Your Blinds?
Think about the investment you made in your window treatments. Cleaning your blinds a few times per year makes sense aesthetically and economically. It is more cost-effective to clean your blinds than to replace them every few years.
Additionally, if you have a person in the home with allergies or respiratory problems, it is always best to keep the home as dust-free as you can. Blinds contribute to that issue.
What to Look for in an Ultra Sonic Blind Cleaning Company
Make sure you choose a company with years of experience, can do the work onsite, and is certified and insured. Also check the company's references and testimonials to ensure that they have a good track record cleaning blinds with ultrasonic technology.
Give Us a Call!
At Ultrasonic Blinds Five-Star Mobile Services, we offer outstanding ultrasonic blind cleaning services at a price you can afford.
Our team comes to you. We use warm water mixed with a safe, nontoxic, biodegradable soap. Specialized equipment is used that produces powerful sound waves to clean your blinds, and a final rinse with a water-soluble sheeting agent dries the blinds without water spots. If your blinds need repair, we also can help.
Contact us now for a free estimate!